Budget-Friendly Interior Design & Decorating Services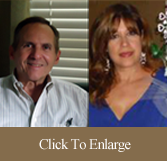 Consultants
From simple to complex needs, trust the experienced interior design and decorating professional at Florida Drapery in Winter Springs, Florida. Whether you are looking for extravagant or basic styles, we provide solutions perfect for you and your budget, using the top brands and best workmanship available for quality and enduring value.
Free Consultations & Estimates
Receive expert advice on decorating your property at no cost to you. To arrange a free consultation and estimate with zero obligations attached, please contact us by phone or email, or visit us at our convenient showroom located in Winter Springs. At our store, you can also check out all the latest styles, designs, and product features.
Contact us to discuss your needs with our interior design and decorating experts.